In order to receive push notifications from Guardian, it's necessary to override Guardian's default SNS settings.
To do this, go to the multi-factor Auth section of the dashboard and click on the Push Notifications box.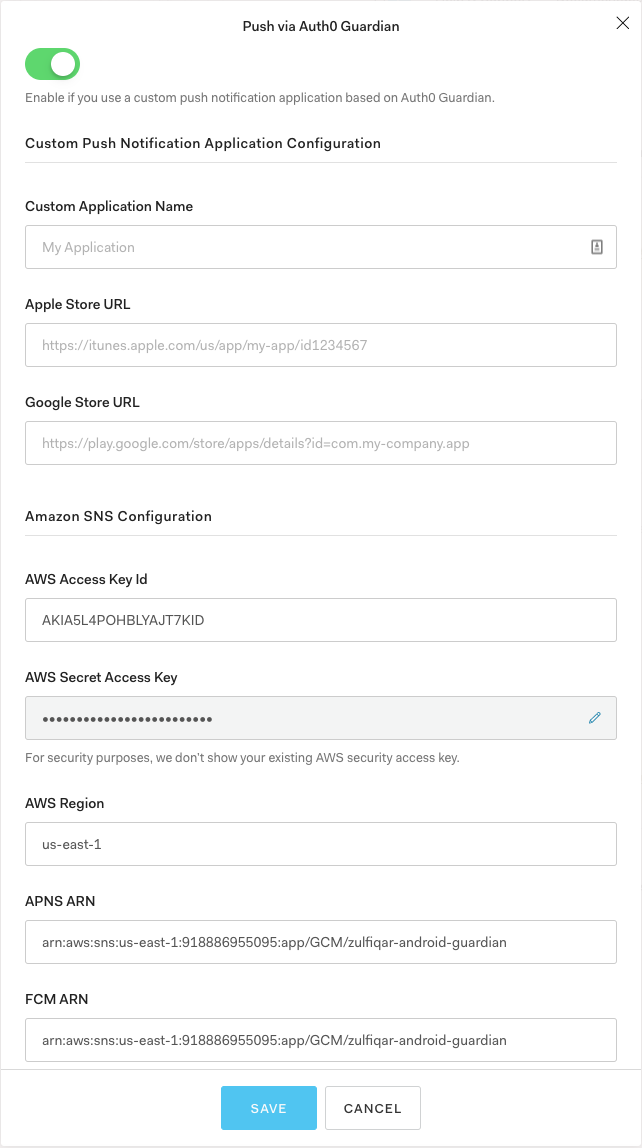 Enable the switch to use a custom app and provide the following values for your configuration:
Then click SAVE.