Configuring Amazon SNS

In order to receive push notifications from Guardian, it's necessary to override Guardian's default SNS settings.

To do this, go to the Multifactor Auth section of the dashboard and click on the Push Notifications box.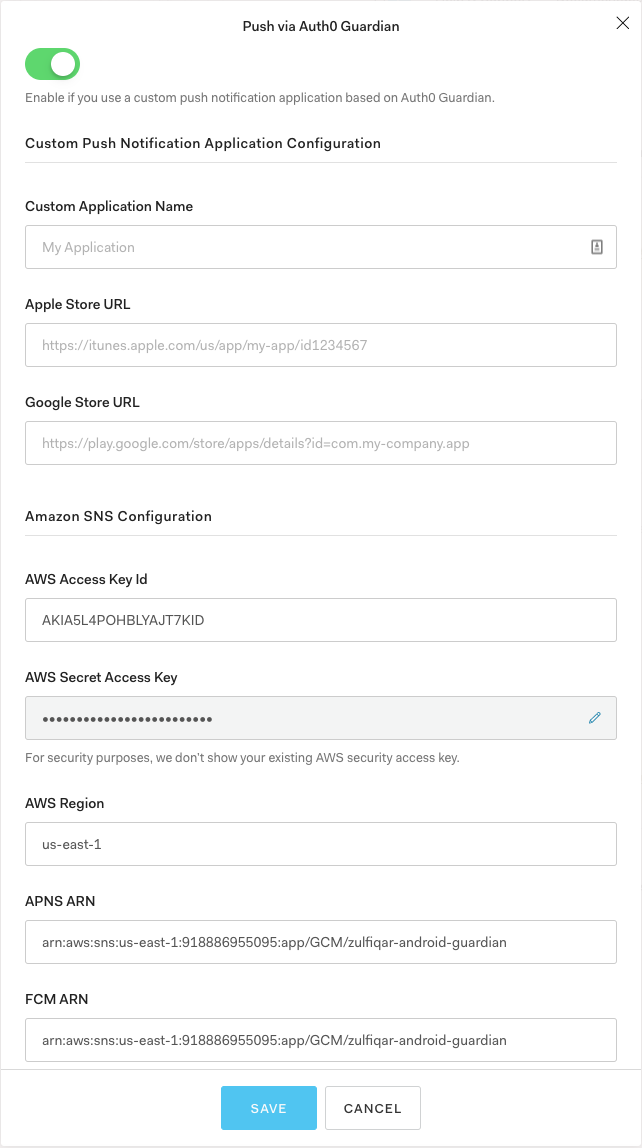 Enable the switch to use a custom app and substitute all the appropriate values for your particular configuration.
Then click SAVE.
Keep reading