Auth0 can be used to enhance both existing applications, for which there may be no source code, and new applications, for which source code is available. For existing applications, change the setting that is used to get to the Identity Provider (IdP) for the customers from the existing identity provider to Auth0. This allows Auth0 to operate as a broker between the application and the original customer IdP or external user database. New applications will use the Auth0 APIs through the convenient SDKs that are specific to each mobile device or application framework, along with the renowned Auth0 code samples and customized step-by-step guidance for each specific scenario that developers rave about.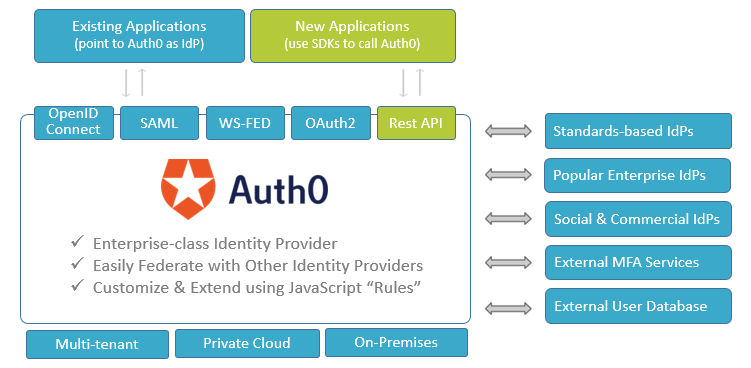 Auth0 adds MFA capability and more to both existing and new applications
Once the applications are using Auth0 as their IdP, Auth0 enables you to service existing customers without them having to change their passwords or take any action whatsoever. Customers can be given the choice to log in with any of the standards-based or popular social and commercial IdPs such as Windows Live, Google, Facebook, Amazon, Salesforce, as a few examples.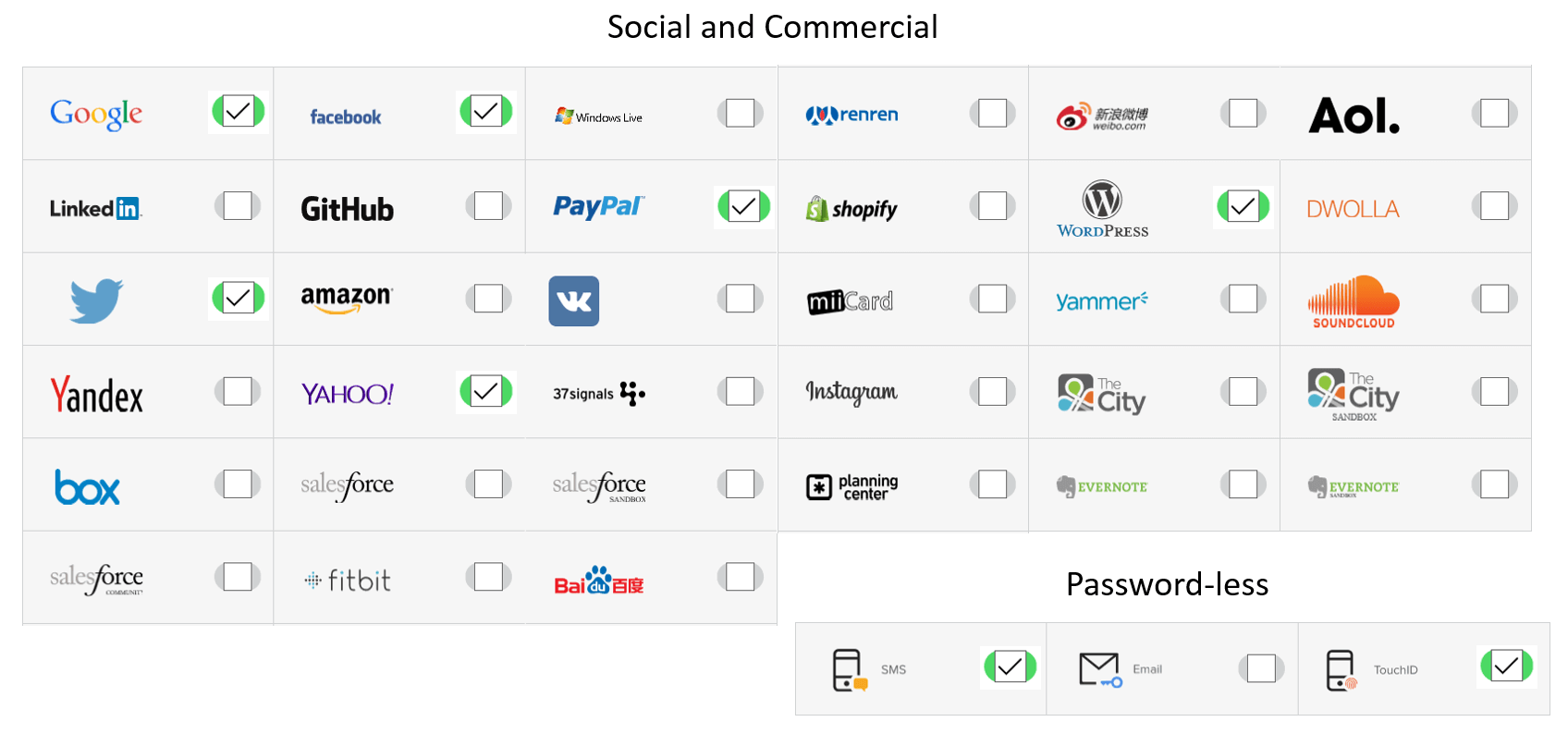 Auth0 federates with any OpenID Connect, OAuth or popular IdPs
Once in place, Auth0 provides the solid foundation required to add additional capabilities uniformly across all applications running on mobile devices or on the Web such as providing SSO, password-less authentication, multi-factor authentication, contextual MFA, logging user activity, and more.