Single Sign-On Integrations
Single Sign-on (SSO) Integrations enable the use of external services for SSO.
Auth0 provides SSO Integrations for the following services:
Create an SSO Integration
To create a new SSO Integration, navigate to Dashboard > SSO Integrations and click + Create SSO Integration.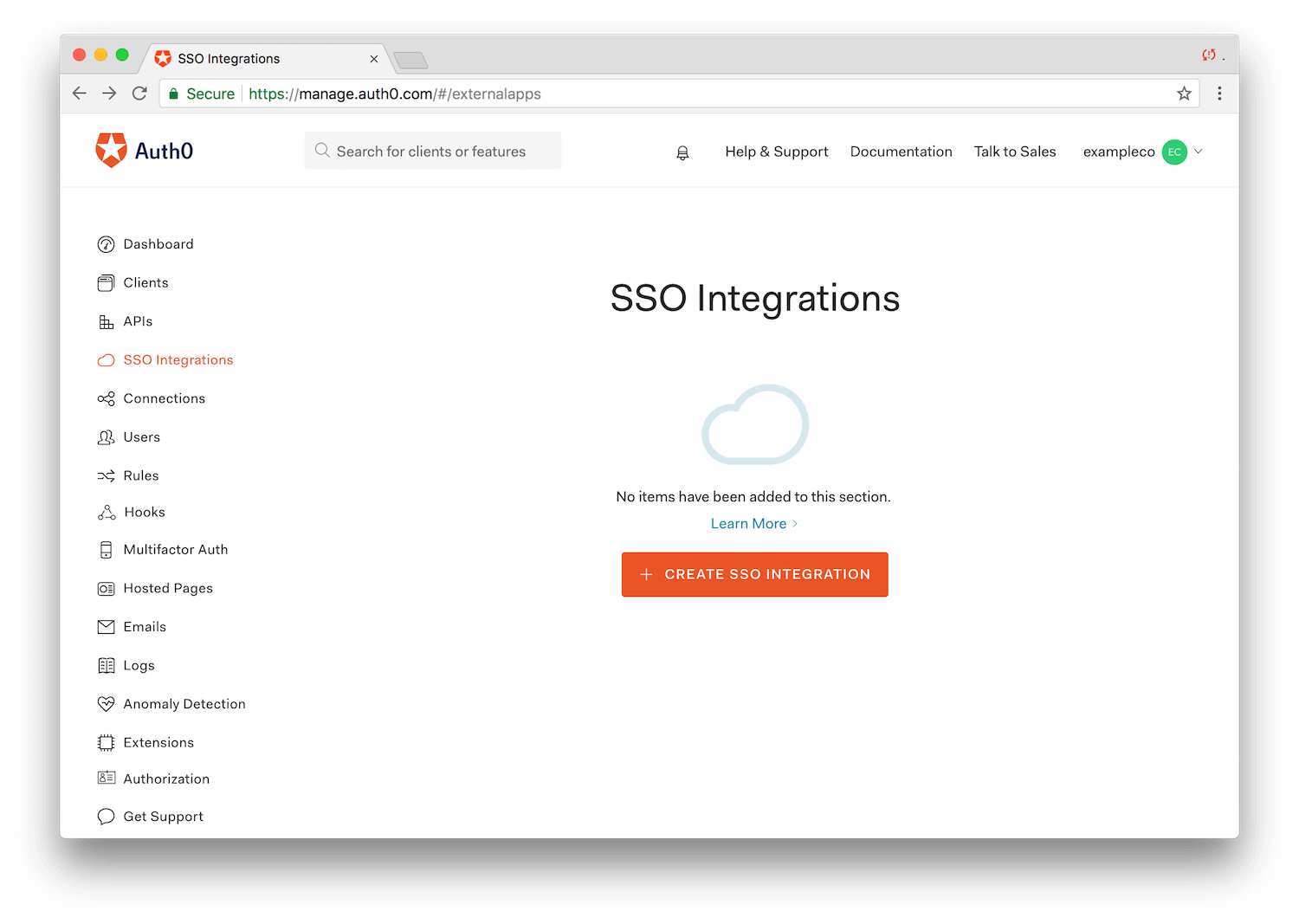 Next, select a provider.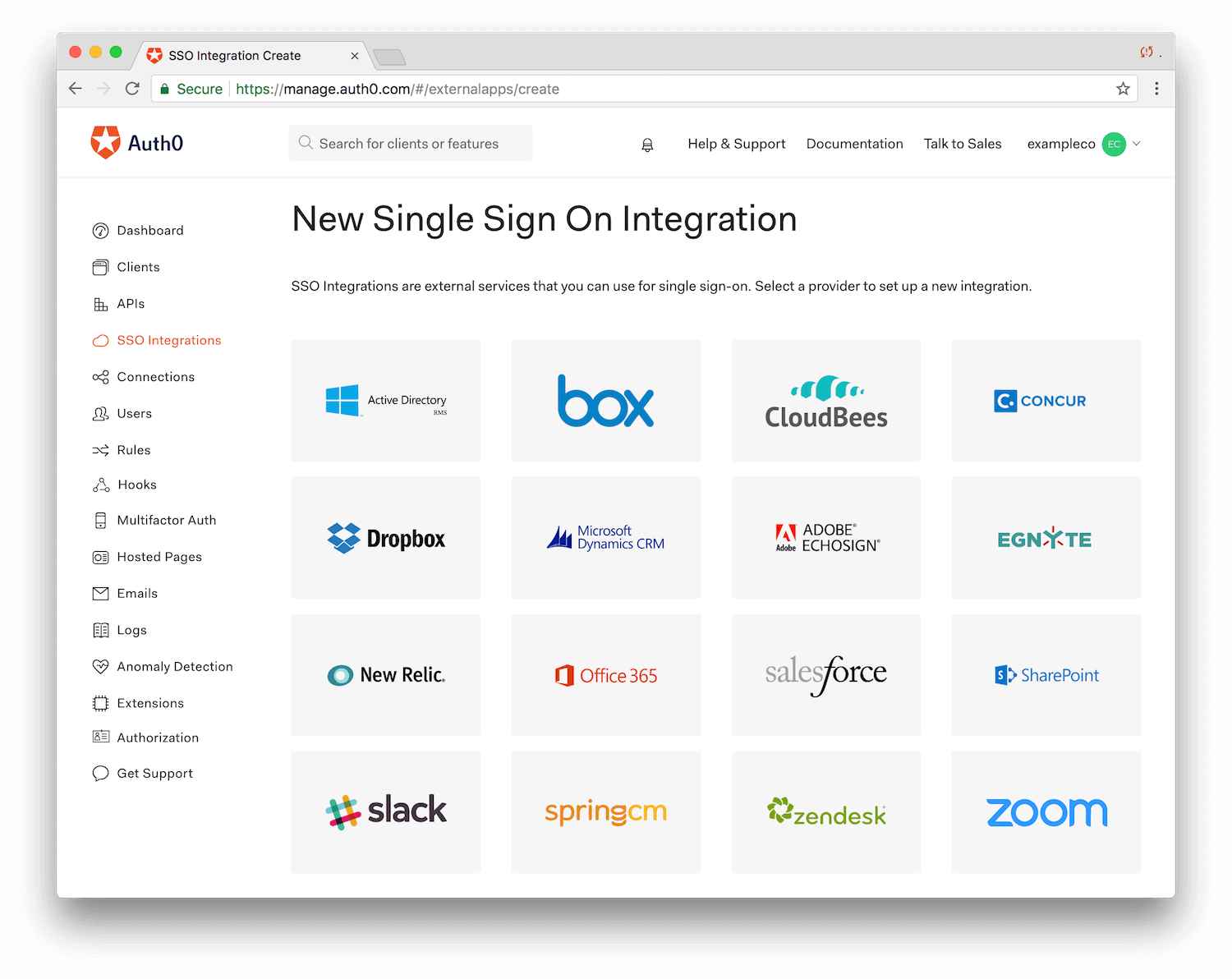 Set the name for your SSO Integration. Click Create.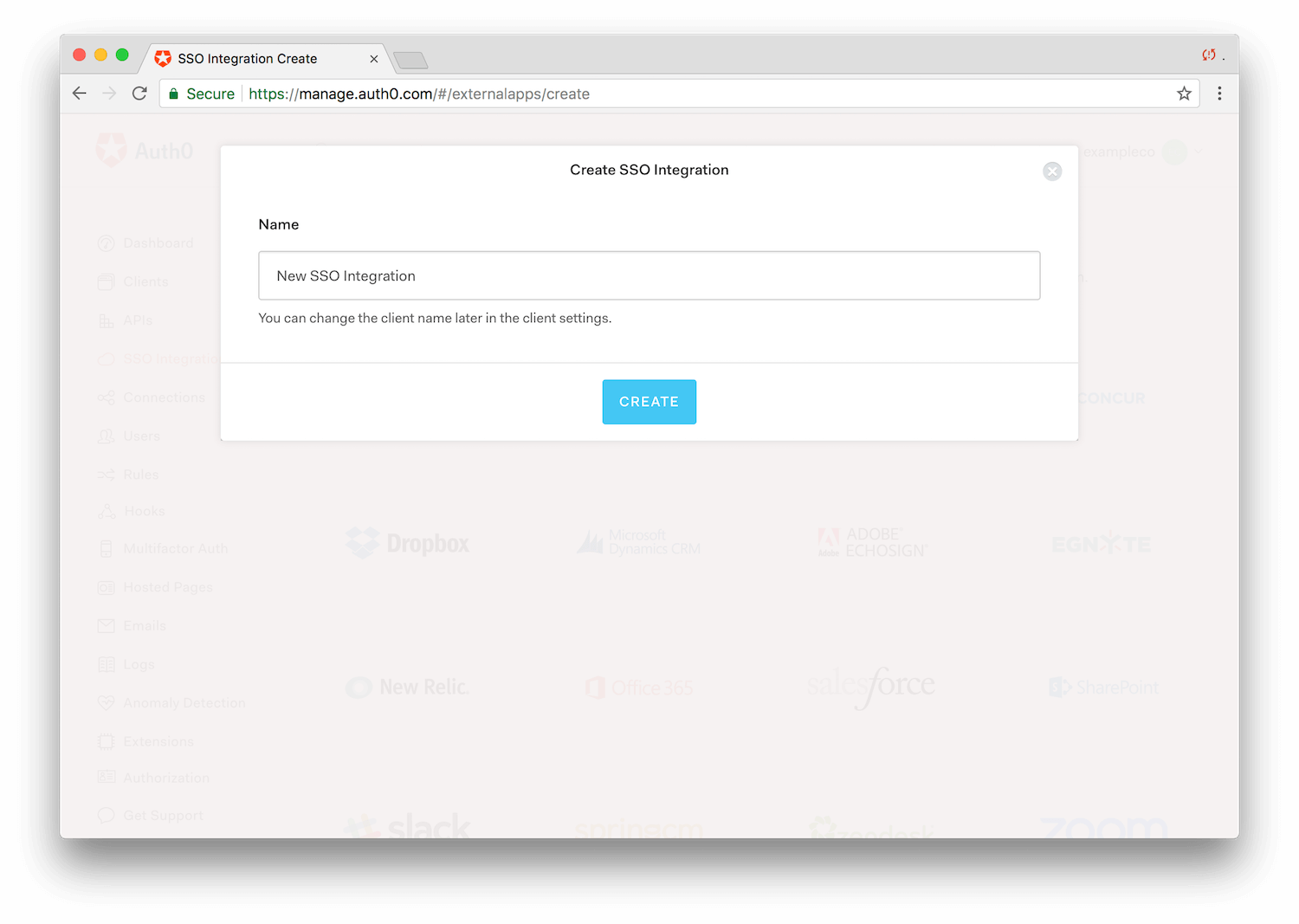 You will be brought to the Configuration Instructions page for the provider, follow the instructions to complete the SSO Integration.