Applications are directed to use Auth0 as their Identity Provider (IDP). Auth0 either uses a direct connection to the original user database (https://auth0.com/docs/connections/database) or calls on a Web service that accesses the existing external database to authenticate the user and collect all of their user information, as depicted in the diagram below.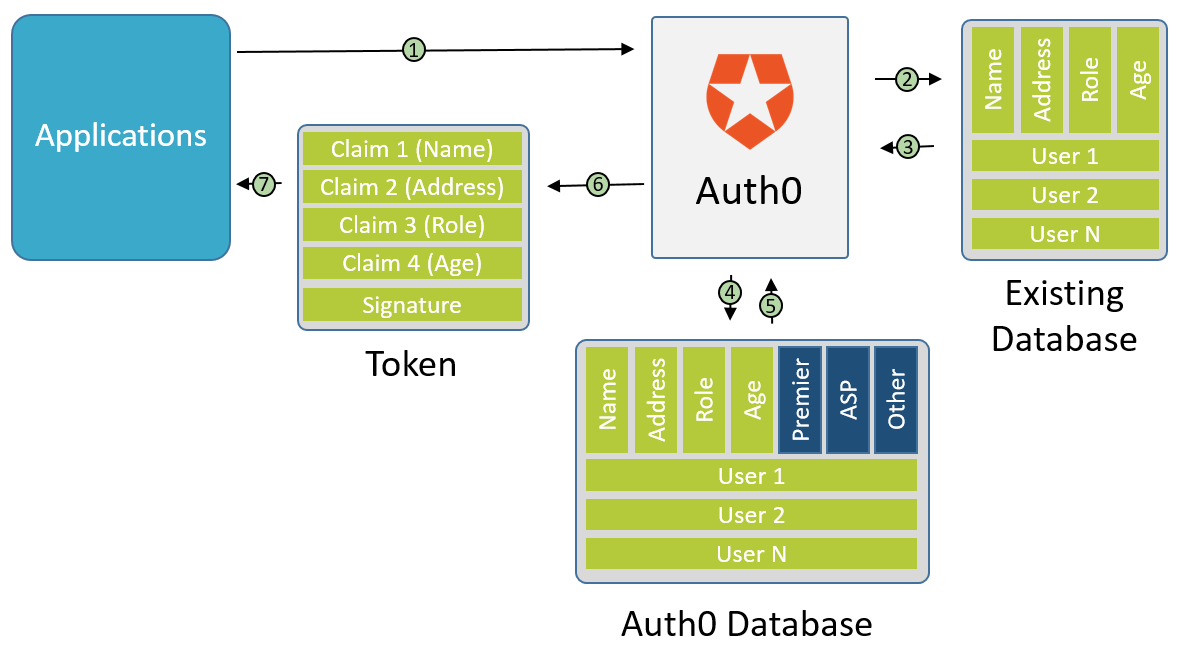 User identities in an existing external database are migrated on the fly to the built-in database
Auth0 provides the template Node.js code that it will run in a secure sandbox to perform the "Login" and "Get User Data" operations to the existing external user database or to a Web service so the data can be migrated to the Auth0 built-in database. This JavaScript template code is easily customized for the exact user data migration scenario.
Auth0 provides templates for most of the common databases such as: ASP.NET Membership Provider, MongoDB, MySQL, PostgreSQL, SQLServer, Windows Azure SQL Database, and for a Web service that will connect to any kind of database or Web service with a customized Node.js script and migrate its user data into the Auth0 user database easily and non-disruptively.
If desired, it's easy to gather user information from additional sources and add it to the record for each user as their user data is being migrated over to the Auth0 built-in user database.