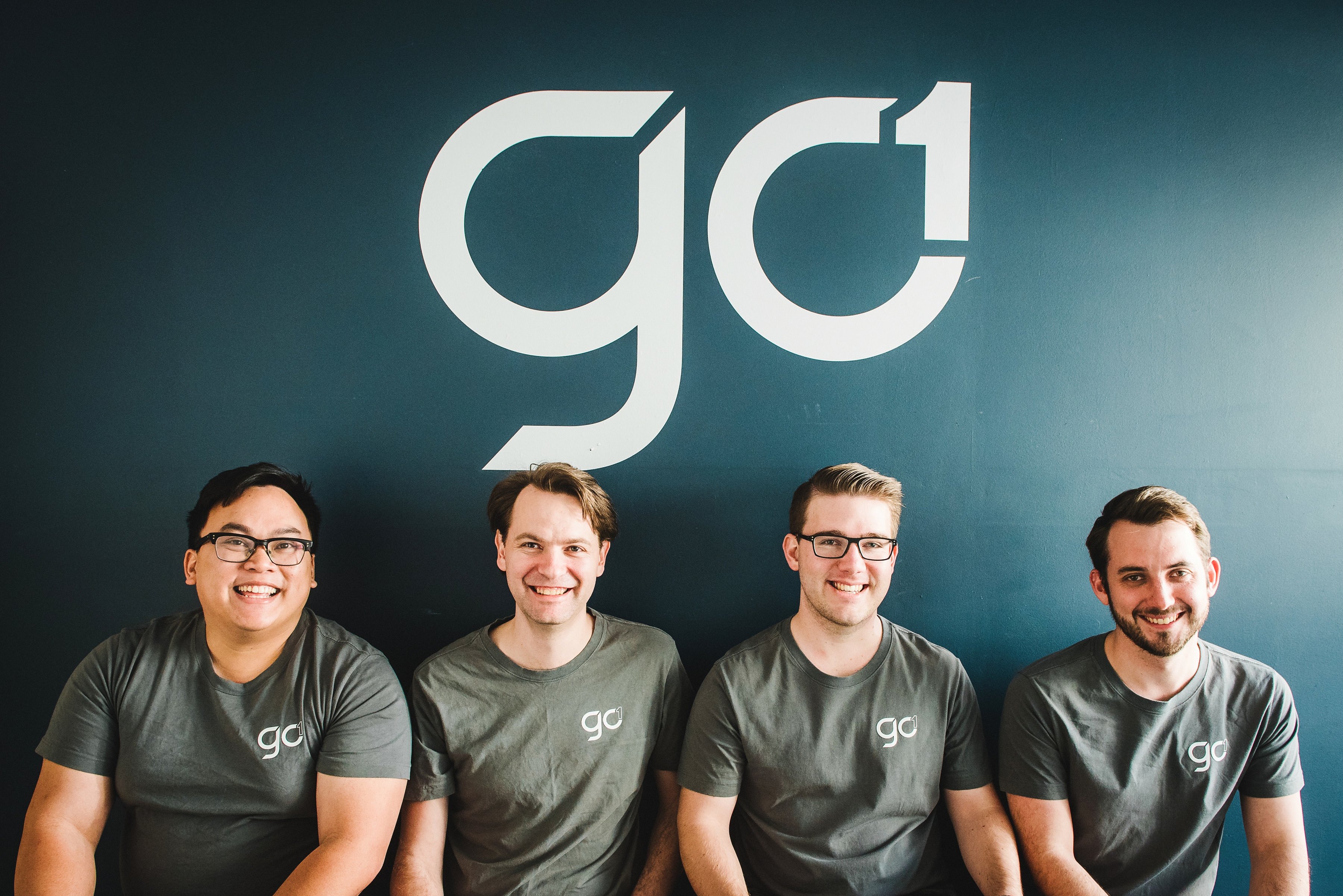 You might have heard about GO1's recent VC round from Microsoft's M12 division. "GO1 is one of those rare companies that brings a consumer-led experience to an inherently enterprise product," M12's Principal Priya Saiprasad told Business News Australia. She goes on to compliment GO1's user experience: "GO1 is redefining how enterprises procure training content and how employees in turn consume it via a modern user-experience and a single subscription."
GO1 is powering that scalable user experience with Auth0. "If we didn't have Auth0, we'd probably need seven or eight developers focused on [identity]. Our teams now can spend much more time working on the improvements that our customers actually see and care about. Not having to spend time on that means that we get to spend time on everything else," says Chris Hood, CTO and Co-Founder, GO1.
"GO1 is redefining how enterprises procure training content, @M12vc's Principal Priya Saiprasad told @BusinessNewsAus. Find out why GO1 and others turn to Auth0 for innovation."
That savings adds up to more than $700,000 annually and enables GO1 to connect with any partner system. "If we were doing it ourselves, we would probably integrate with SAML and that's it," says Hood, referencing one of the languages commonly used to exchange authentication and authorization data. "But the benefit we have here is we get to have all the different types of integration." Those integrations have helped GO1 grow from one million users to 10 million in a single year.
Helping our customers remove repetitive implementation frees them to focus on what they do best — and, let's face it, seeing our customers rocket through VC rounds is always exciting.
Recognized for Solving Different Needs
Building innovative products is a great way to inspire, attract, and retain top tech talent while boosting your company's bottom line. While your team is focused on your core mission, our core mission is innovating identity. And we were recently recognized by Frost & Sullivan in their 2019 Global Identity and Access Management Technology Innovation Awards. Auth0 is the only company featured for technology innovation in the corresponding Frost & Sullivan Best Practices report for Global Identity and Access Management (IAM).
As the report states, "Approaching the market by solving universal use cases helps Auth0 attract customers with many different identity needs, such as increasing end-user adoption of certain applications, increasing security, or dealing with M&A activity. Rather than requiring customers to seek additional vendors when they need authentication for additional audiences, Auth0 supports any use case and can continue to serve as the identity platform."
But just because we've won an award doesn't mean we stop innovating as Auth0 CEO and Co-Founder Eugenio Pace explains in this short video [1:09 secs], innovation is a daily practice:
Decreasing Project Risk
Innovation isn't just ticking through the customer's ask list. It's thinking through the possibilities presented by identity and creating experiences like our rolling (or trickle) migration, which makes it easy to move users to our enterprise-class database without losing them to password resets.
Servcorp is a dominant force in the work space industry boasting a presence on 4 continents, 60 cities and 25 countries. Their clients include many Fortune 500 companies and businesses of all sizes. "We were looking for something that would give us not only a single sign on or unified experience down the track, but something that offered us a very clean migration path from the disparate sources we had across Servcorp. [Auth0's] custom login scripts were very important as this meant we could do rolling migrations, which significantly decreased project risk. That whole migration strategy, no one else could do," Matthew Baumgartner, Global CIO, Servcorp
Having Auth0 tailor the authentication experience to specifically fit Servcorp's needs means that the time to onboard new applications has gone from weeks to around a day — freeing developers up to spend more time delighting Servcorp customers.
"Innovation isn't just ticking through your customer's ask list. It's about helping them see the possibilities of identity when expressed through the Auth0 platform. #realROIauth0"
Collaboration Brings Success
We've been able to help our customers do some amazing things thanks to the benefits of listening and collaboration, but solving 'impossible' challenges is always fun. The Global IT Director Matt Tedder from Sprinklr was working in a GDoc office, but people needed to access critical Microsoft products — just not all the time. They kept forgetting their passwords and he found his team wasting a lot of resources on resets. Single Sign On (SSO) for all would solve it, but Tedder was told it couldn't be done.
"I researched this a long time and didn't think there was a solution. I was on a fool's mission to see if I could do it myself. I got 50% of the way there, and then Nico [Sabena] from Auth0 gave me free, crazy good support when I wasn't even a customer, and we figured it out together," says Tedder.
Licenses can now be auto-assigned, even though this isn't an option in Office 365. With Auth0, Tedder handles this programmatically, rendering it seamless to the user.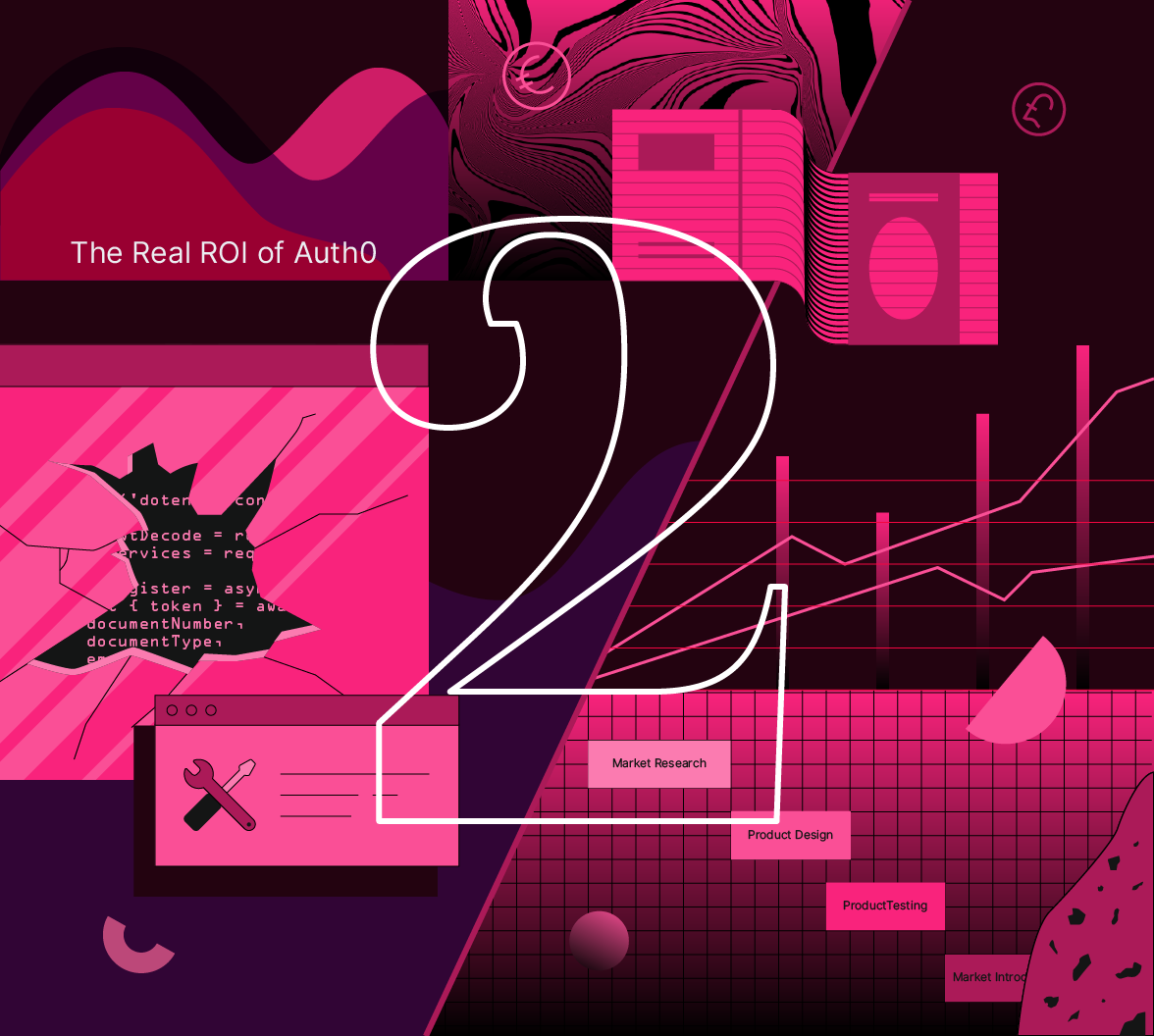 Supporting (And Providing) 'Continual Innovation'
Handling more than 25,000 business transactions yearly including sensitive capital raises, IPOs, mergers and acquisitions and audits, Ansarada lands security high on their list of needs. But, as a company perpetually pushing better customer experiences, nearby sits continual innovation, which is part of why they chose Auth0.
"There's a real fine line between building features that customers ask for and providing features that take a leap beyond that and provide an exceptional experience to the customer that they didn't know they could get. Auth0 is innovating in that space and looking at better ways to provide more convenient authentication to customers while reducing security concerns for us and them," Steven Rogers, Chief Information and Security Officer, Ansarada.
We'll cover security in the next post of our Real ROI series.
Resources
The Real ROI of Auth0 The Real ROI of Auth0, Part 1: Time To Market
The Real ROI of Auth0, Part 2: Innovation (you're reading Part 2)
The Real ROI of Auth0, Part 3: Security
The Real ROI of Auth0, Part 4: Maintenance

Guidance: Our How to Have a Successful IDM Project series goes into some innovative ways to solve identity. Also please check back regularly for practical posts on technology and identity best practices.
Docs: Customers often cite the benefit of our clear documentation and Jumpstarts. Get started here.
Questions? Please reach out to an Auth0 Resource if you'd like to learn how we can support your specific project or digital transformation.