Connect your app to Instagram

To connect your Auth0 app to Instagram, you will need to generate a Client ID and Client Secret in an Instagram app, copy these keys into your Auth0 settings, and enable the connection.
1. Log into the developer portal

Go to the Instagram Developer portal and log in with your Instagram credentials.

If asked, complete the Developer Signup: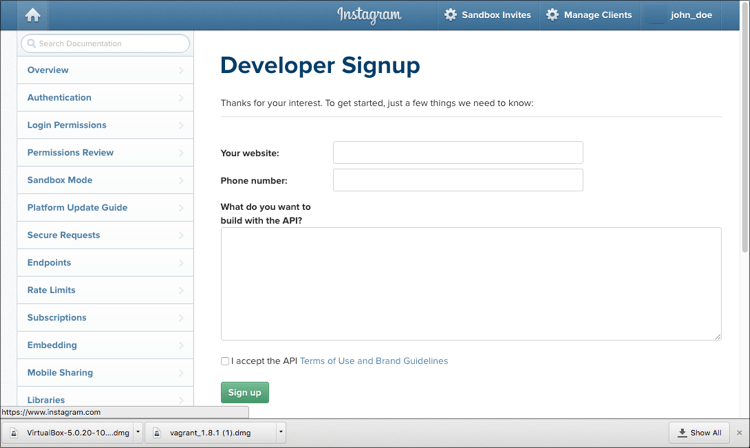 On the page that follows, click Register Your Application: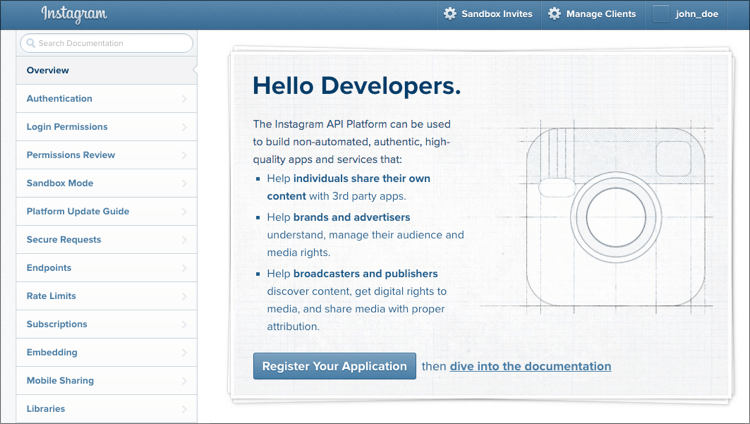 2. Register your app

Click Register a New Client: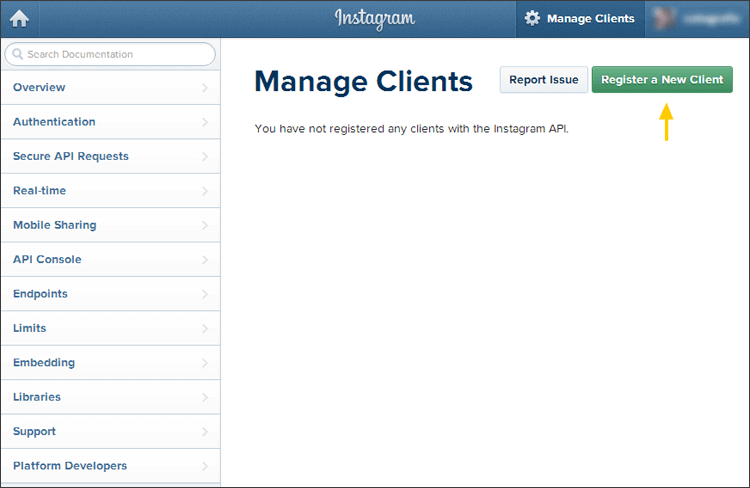 3. Enter your callback URL

Complete the form. Enter these values in the following fields:

Website URL: https://YOUR_AUTH0_DOMAIN

Valid redirect URI: https://YOUR_AUTH0_DOMAIN/login/callback

Click Register.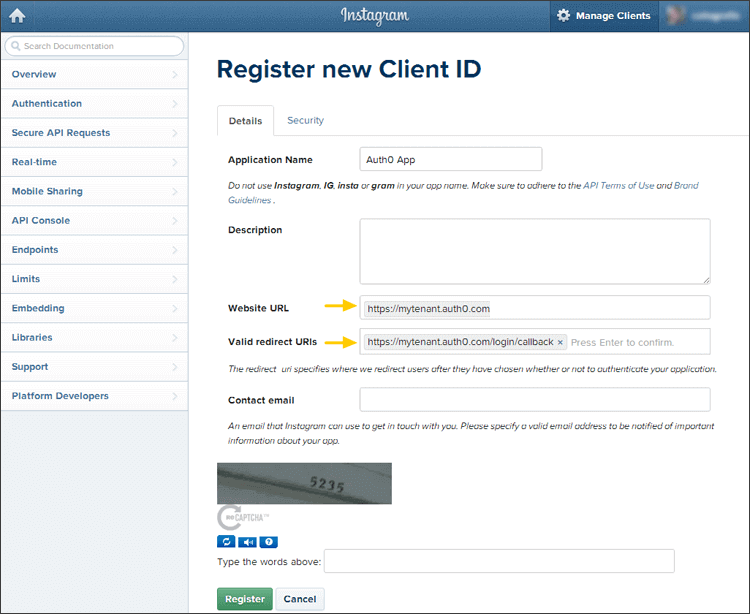 4. Get your Client ID and Client Secret

Once your app is registered, you will be navigated to the Manage Clients page. Click on the Manage button for your new client.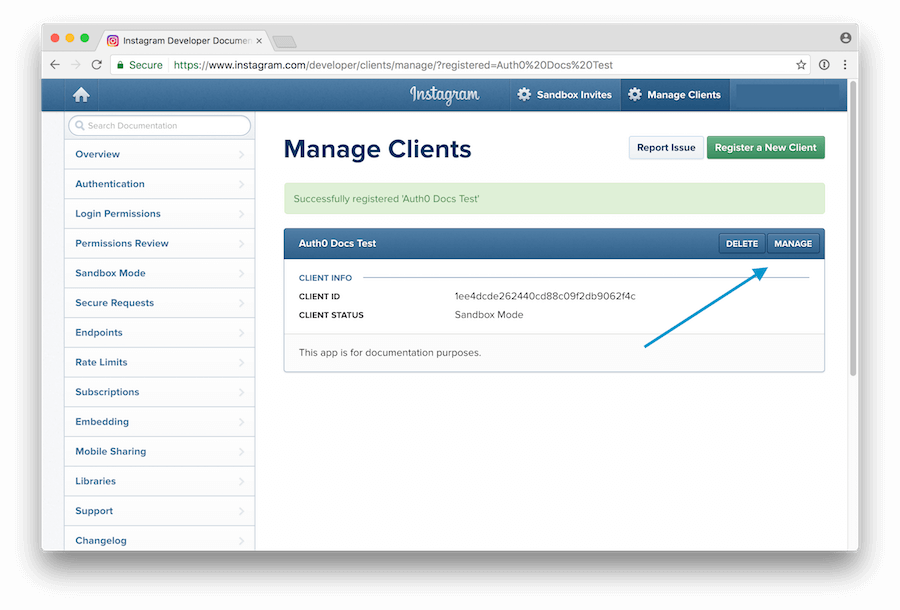 This will bring you to the page that contains your Client ID and Client Secret. Copy these for use in the next step.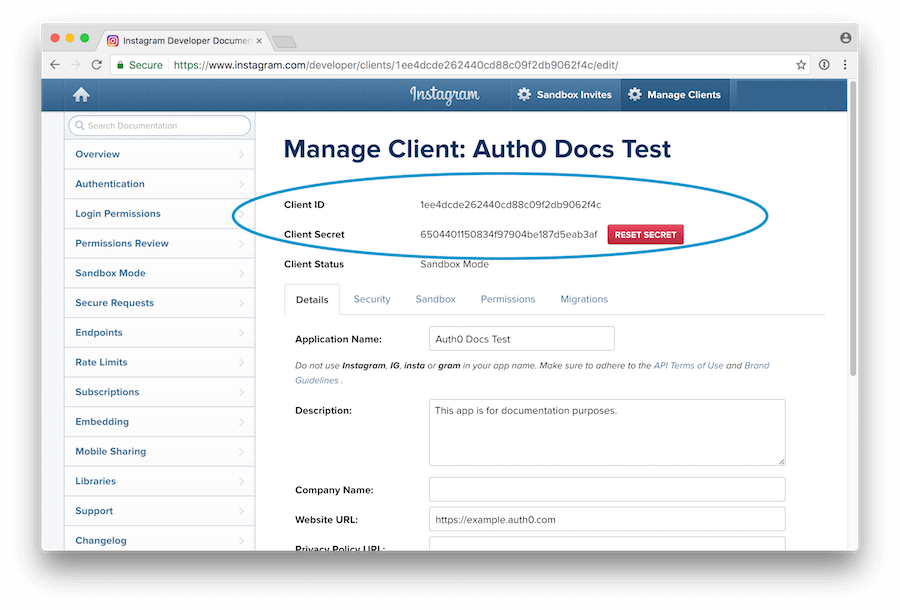 5. Copy your Client Id and Client Secret into Auth0

In a separate window, go to the Connections > Social section of the Auth Dashboard.

Select Instagram.

Copy the Client Id and Client Secret from the Manage Client page of the Instagram Developer portal into the fields on this page on Auth0.

Select the Permissions you want to enable.

Click SAVE.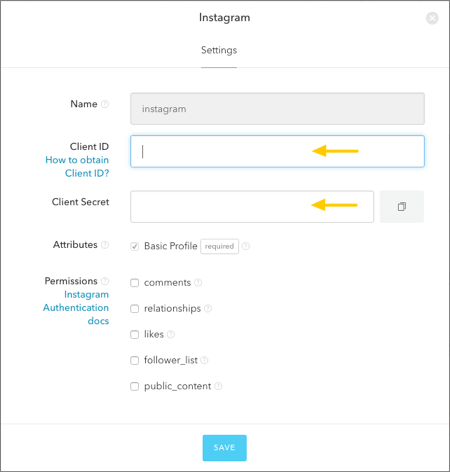 6. Enable the Connection

Go to the Apps tab of the Instagram connection on Auth0 and select each of your existing Auth0 apps for which you want to enable this connection: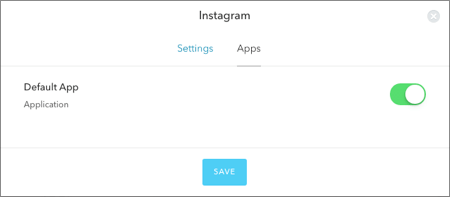 7. Test the connection

Close the Settings window to return to the Connections > Social section of the Auth0 dashboard.

A TRY icon will now be displayed next to the Instagram logo:

Click TRY.
Click Authorize to allow your app access.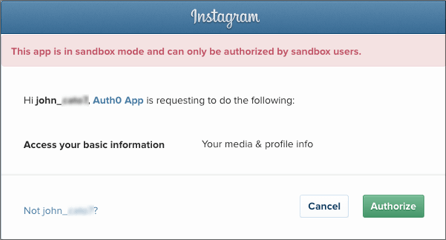 If you have configured everything correctly, you will see the It works!!! page: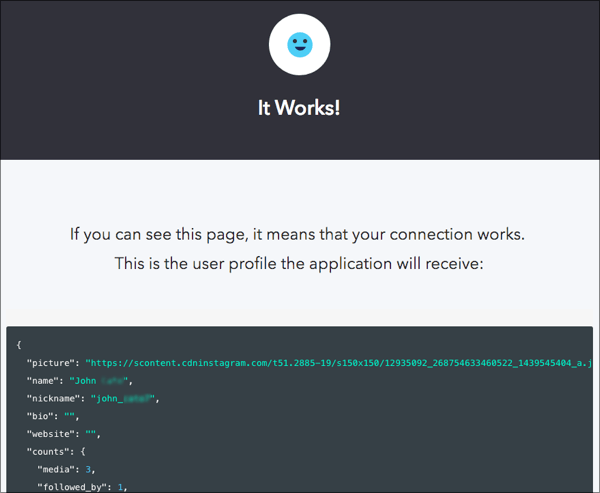 Click here to learn more about authentication with Instagram
Next Steps

Now that you have a working connection, the next step is to configure your application to use it. You can follow our step-by-step quickstarts or use directly our libraries and API.