Using the Reset Tenant Extension, you can programmatically make changes to your Auth0 tenant. Not only is this useful for creating new environments for development or test purposes, you can use the extension to "clean" your tenant and remove unwanted items.
In some cases, users have opted to delete their tenant to begin with a clean slate. Unfortunately, doing so means that you don't keep your tenant name. Because tenant names have to be unique, they can only used once (and you will not be able to use it for any newly-created tenants in the future). As such, we recommend using the Reset Tenant Extension to remove the unwanted items and return your tenant to its initial state, since this means that you do not have to start over with a new tenant name.
Log in to the dashboard.
Click on your username in the top right corner to bring up the associated dropdown box.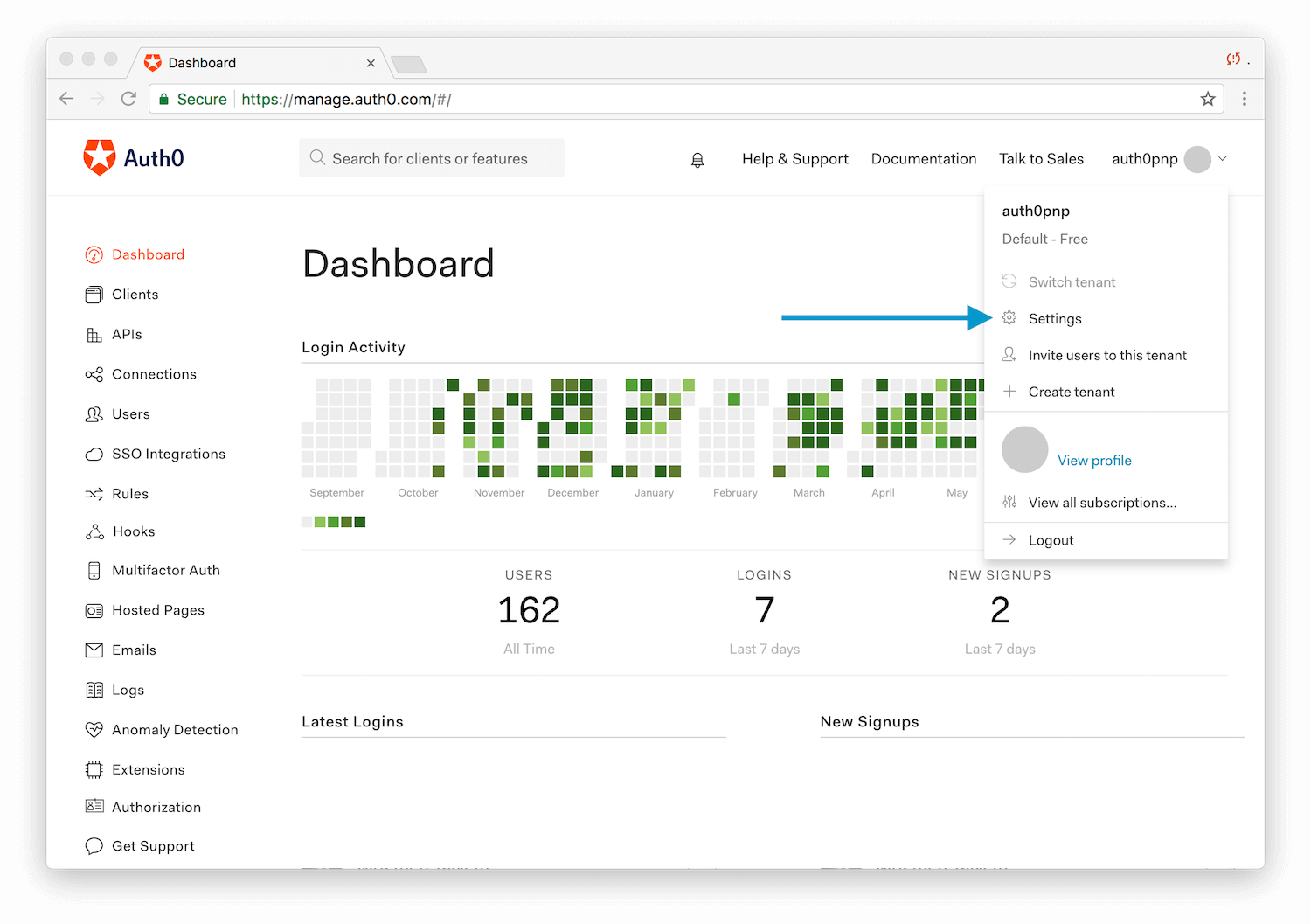 Select Settings to open the Tenant Settings page.
On the Tenant Settings page is open, click on the Advanced tab.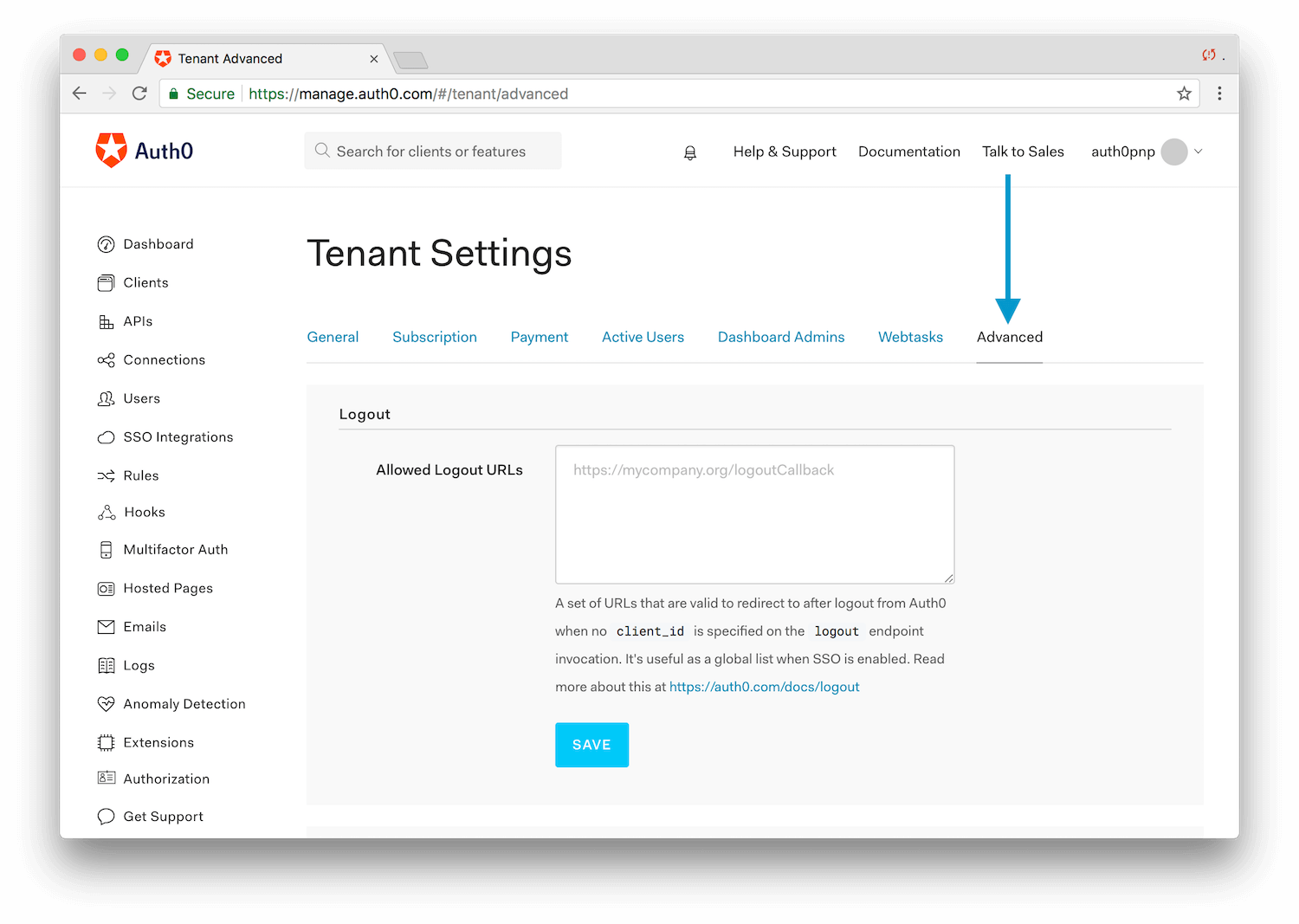 Scroll down to the Danger Zone at the bottom of the page, and click Delete.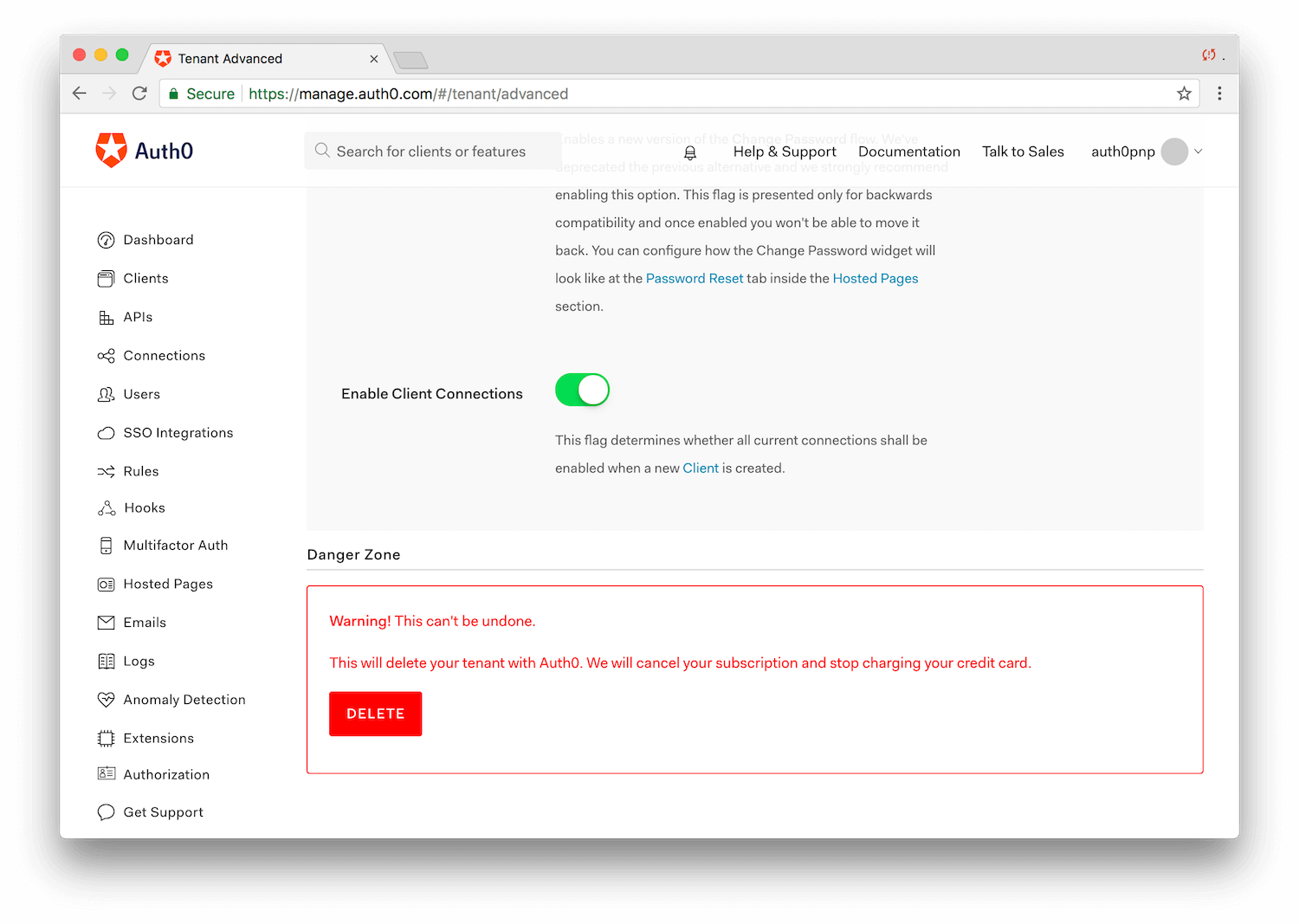 This process deletes only one tenant. If you have other tenants that need to be removed, you will need to manually delete them as well.