Change or Upgrade Your Auth0 Subscription

You can make changes to your Auth0 subscription plan via the Auth0 Management Dashboard.
Log in to the Auth0 Management Dashboard.
Click on your username in the top right corner to bring up the associated dropdown box.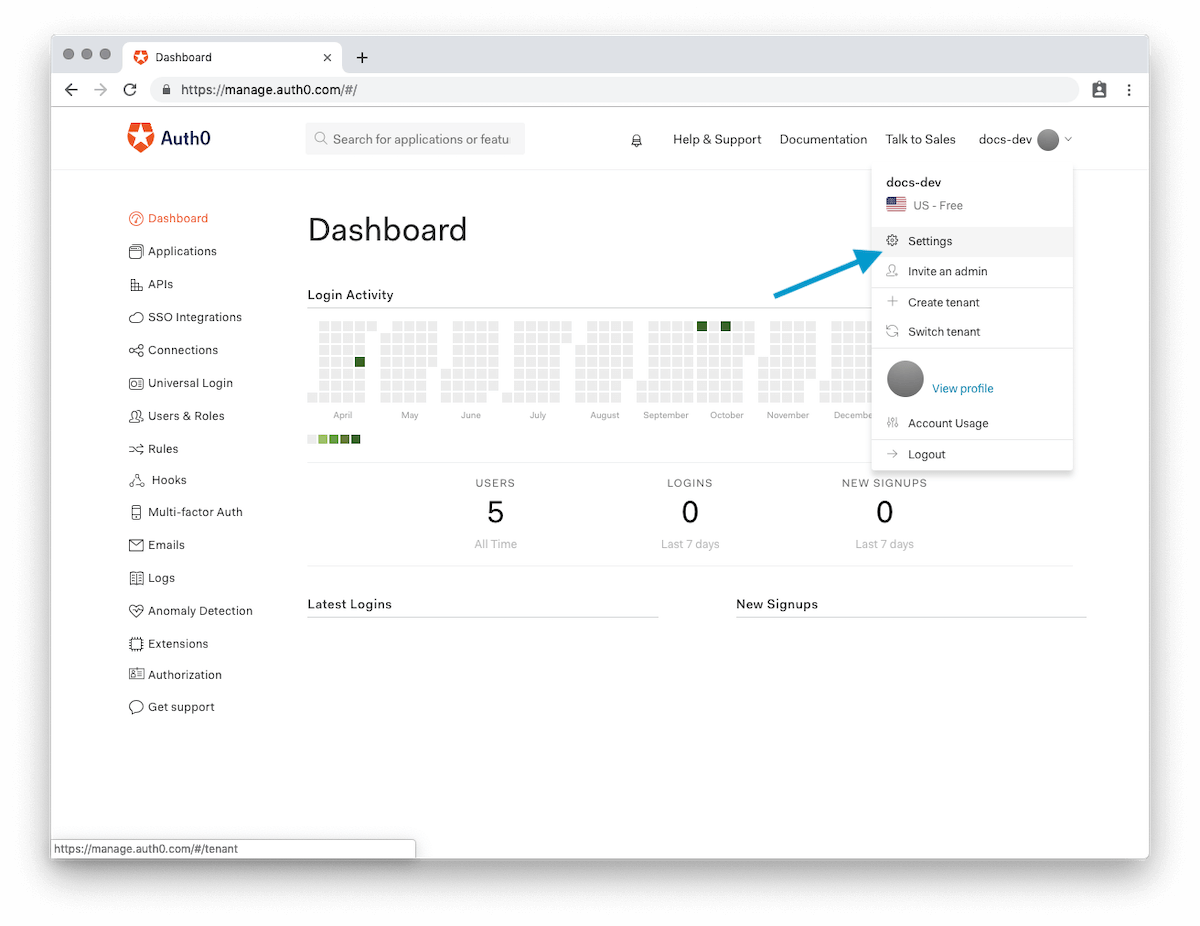 Select Account Settings.
On the Account Settings page, click on the Subscription tab.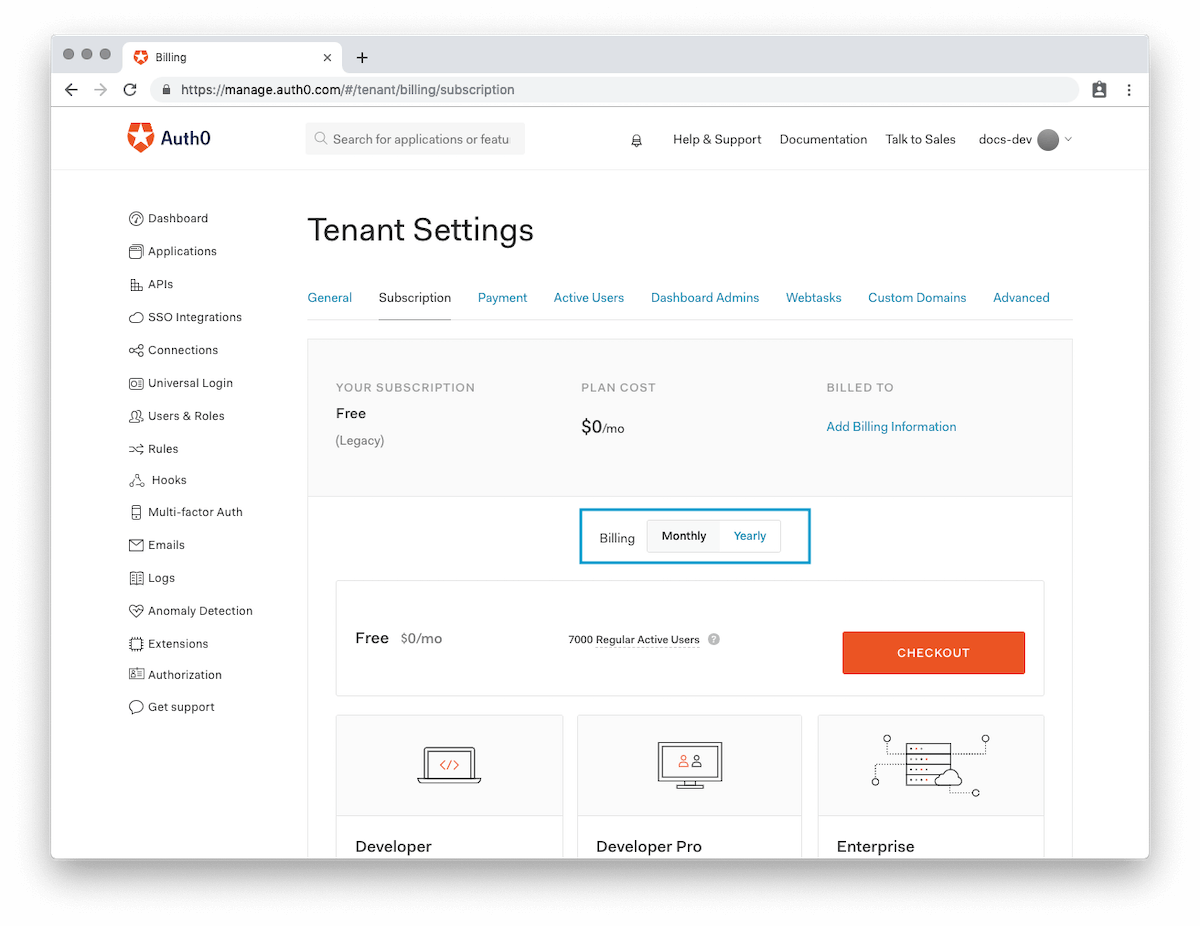 Upgrade a Subscription

You can use the Management Dashboard upgrade your subscription from:
The Free plan to the Developer or Developer Pro plan;
The Developer plan to the Developer Pro plan.
On the Subscription tab, scroll down to the panels describing the plan options available to you.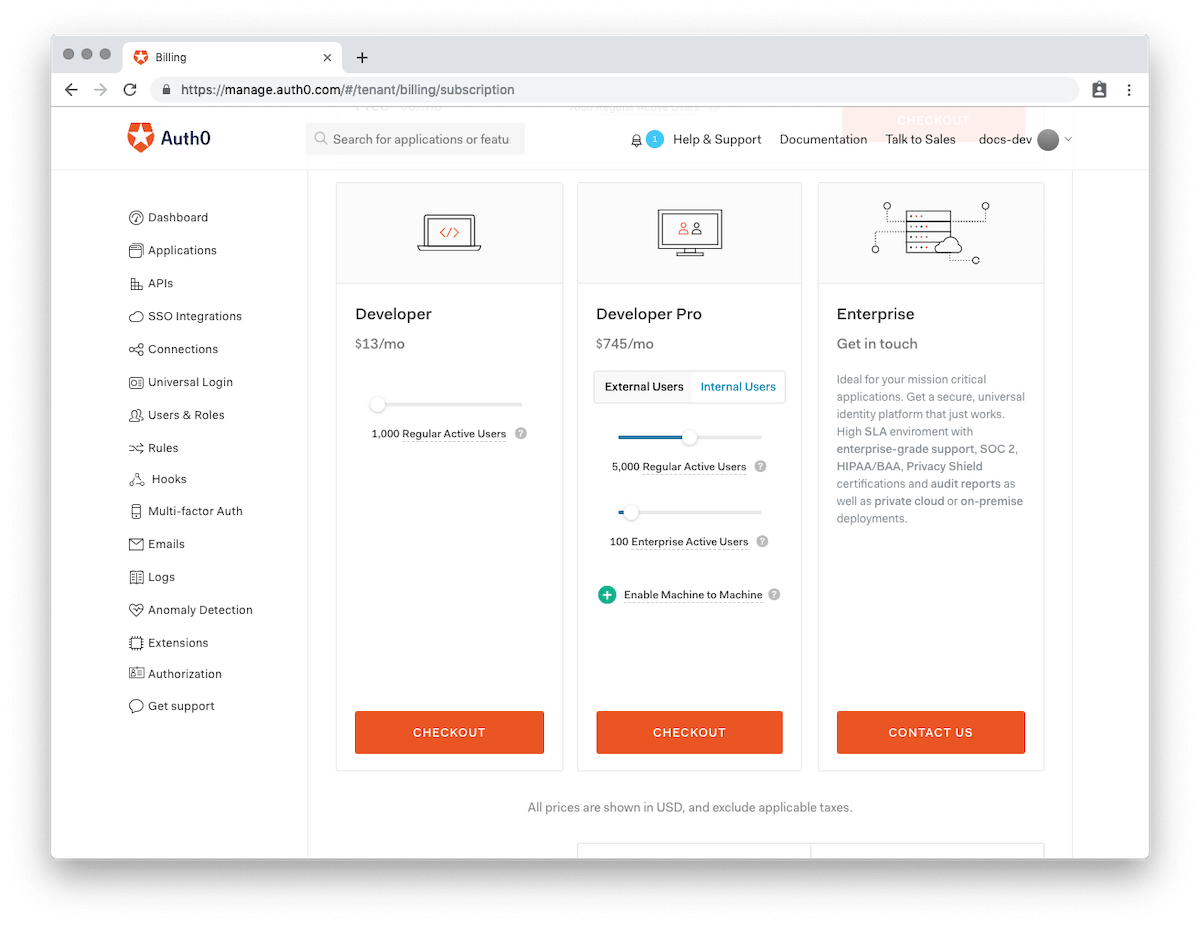 To select a new plan, click Checkout in the associated box to upgrade. If you do not have your billing information stored with Auth0, you'll need to provide it at this point.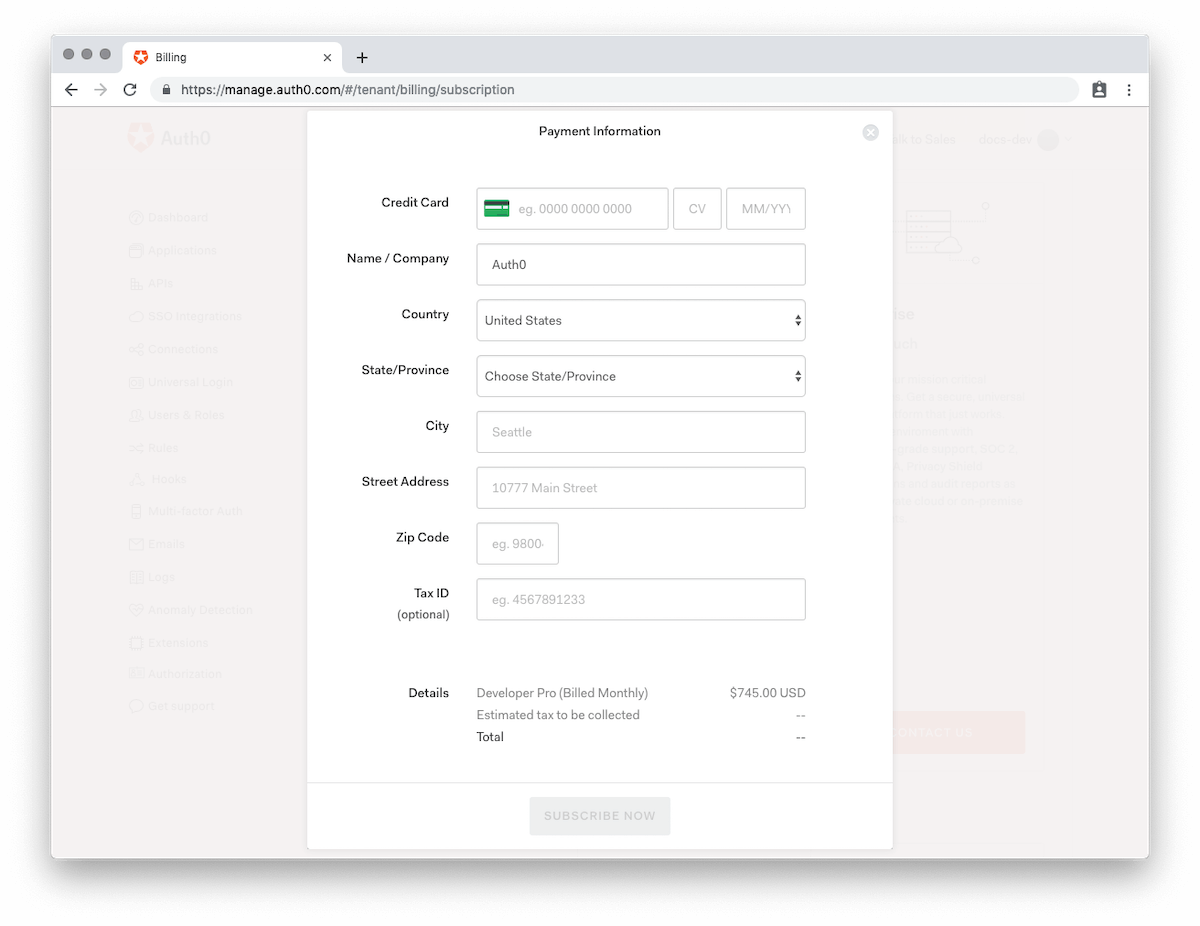 Click Subscribe Now to confirm your information and activate your new subscription.
Downgrade a Paid Subscription to a Free Subscription

On the Subscription tab, scroll down to the box associated with the Free plan and click Checkout.

To confirm your subscription change, click Subscribe Now.